Sustainability.
We create attractive and sustainable urban environments and properties where people want to live, work and be for many years to come. This is why we take a long-term, responsible approach when we own, build, develop and manage properties and urban districts.
The issue of sustainable urban development has become more topical as urbanisation and population in metropolitan areas have grown. Awareness that the earth's resources are limited and that humans impact the climate has increased. The construction and property sector accounts for roughly one third of Sweden's energy consumption, and it has a large impact on the climate. There are also risks in our industry associated with health and safety, corruption and violations of human rights. It is therefore important for us to take care of people and the environment in all of our operations.
Atrium Ljungberg is active during the entire lifecycle of a building: as a developer of new properties, a buyer of construction materials and services, a developer and contractor, a property manager and a leasing manager for properties, but also at the final stage of a building when it is going to be demolished. We place demands on our suppliers and work with our tenants to achieve more than we could individually. By doing this we are trying to guide the entire value chain in a sustainable direction.
Our four focus areas.
We want to strengthen our competitiveness and business through a broad approach where solicitude for people and the environment is a natural component. Based on our business and dialogue with the company's most important stakeholders, we have identified four focus areas:
We have clear sustainability goals
Our sustainability work is clearly integrated in our business strategy and constitutes an important component of our offering. We are gradually strengthening our focus on sustainable enterprise, and continuously follow up our development. We recently analysed the UN's Global Goals in relation to Atrium Ljungberg's key areas and strategies. Based on this we have selected the ten global goals and targets where we are able to contribute.
We work towards national and international fulfilment of sustainability related goals and guidelines, and actively participate in several development projects in the construction and real estate sector. Atrium Ljungberg is a member of Sweden Green Building Council's BREEAM committee, which is responsible for strategies related to management, assessment and development of the certification system. In addition to the values and policies that form our basic instruments of control, we are a signatory of the UN's Global Compact whose principles we support.
We have also decided to be an actor in Fossil Free Sweden, where we will present concrete measures to reduce carbon dioxide emissions. We have also accepted the initiative's Solar Challenge and the Company Car Challenge.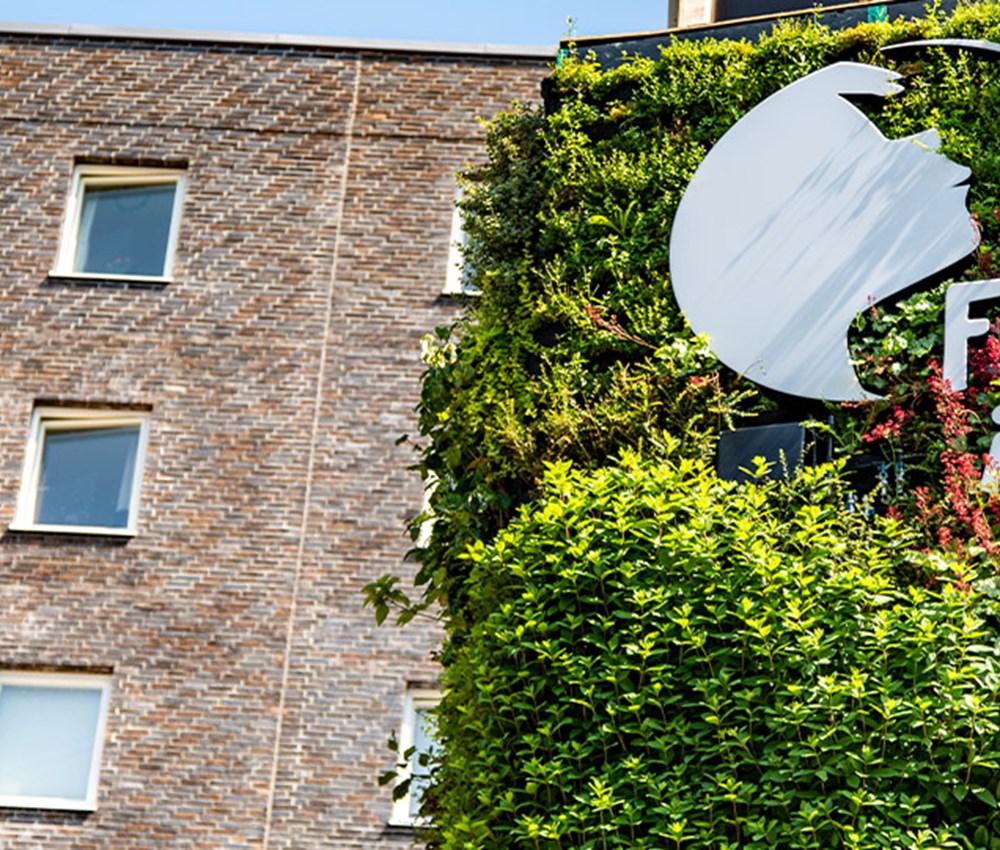 Most charging points in Sweden
One step in Atrium Ljungberg's efforts to develop sustainable urban environments is our major investment in charging points for electric cars and plug-in hybrids. In 2018 we were actually the biggest investor in Sweden, installing more than 700 charging points in places such as Kista and Hagastaden. The goal is to have 1,000 charging points in our property portfolio in 2019.
Contact us
Amanda Tevell
Acting Head of Sustainability
Contact me